Hearts of Hope International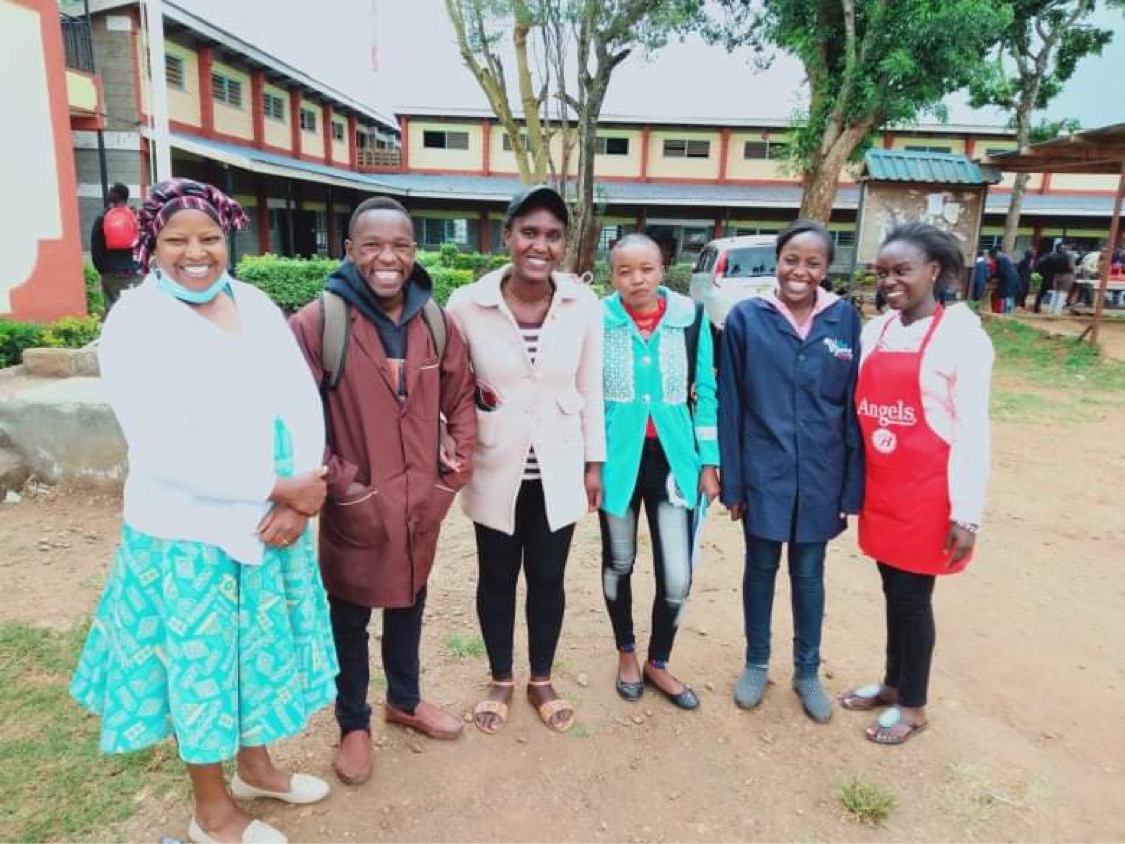 Hearts of Hope International, Inc. is an all volunteer-led 501(c)3 non-profit charitable organization that is engaging in the fight to eliminate global poverty by providing vocational training to those who are under-resourced and lack opportunities to provide for themselves and their families.
a
May the God of hope fill you with all joy and peace as you trust in him, so that you may overflow with hope by the power of the Holy Spirit.

Romans 15:13 NIV
---
Lydia, one of our apprenticeship scholarship recipients, is 39 years old and married with four children. She is also a small scale farmer who loves to teach girls in her church. Lydia has been apprenticing with a local embroidery business in the nearest town. Lydia's goal for when her training is complete is to set up a business for herself to improve her financial status and sustainability. Lydia is a hard worker with a wonderfully positive attitude. She is now well on her way to her goal as she has been able to sell her embroidery work and earn some money. She is extremely happy that she can do something on her own and earn money! Lydia is proof positive that training works!
It's that time of year again! On Friday, July 21st we will host our Third Annual Golf Outing at Salem Hills Golf Club in Northville, Michigan. This year we will raise money exclusively to fund Vocational Training Scholarships for our brothers and sisters in Kiambu County, Kenya. Whether you want to volunteer your time, donate an item for our silent auction, come golf with us, or be a sponsor, check out our Golf Outing Page. For more information, please email debbie@ronayneteam.com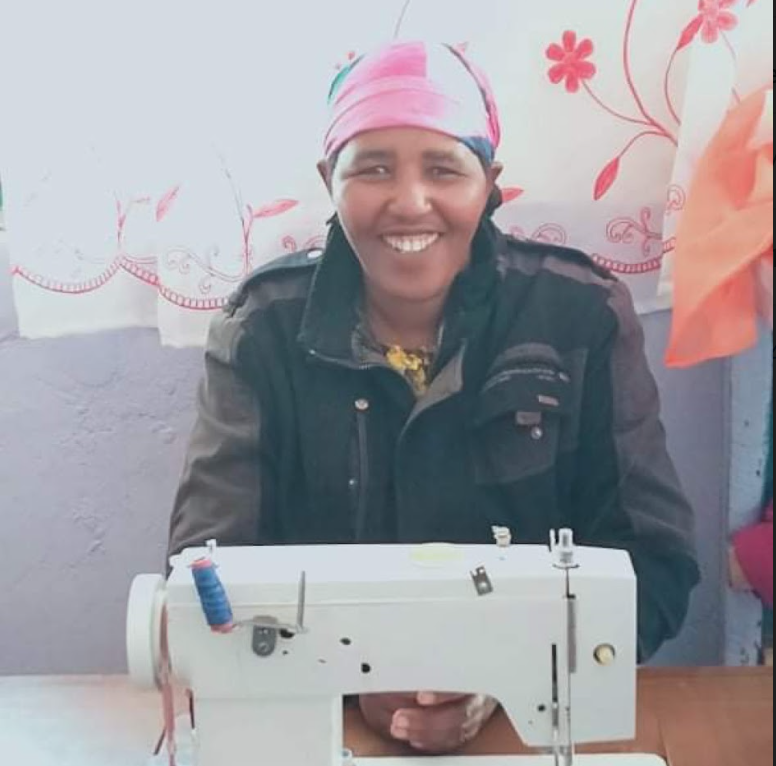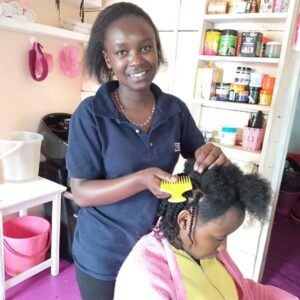 Maureen, one of our first scholarship recipients, has recently found gainful employment working in a salon. When Maureen applied for her scholarship, she was a casual laborer earning roughly the equivalent of one dollar for a day's labor. Maureen had completed high school three years earlier but was unable to continue her education due to her family's humble background. After receiving a scholarship for 80% of her tuition and raising funds to pay her 20% portion, Maureen received vocational training in Hair and Beauty Therapy. Maureen earned her certificate, was hired by a salon, and is very happy in her working environment. Maureen's story is proof that training is the key to a dignified rise above poverty.
Amos studied Building, Carpentry and Joinery on an 80% Hearts of Hope Scholarship at a Government County Vocational School. He learned all the teachers had to teach him and now works in the field while he waits to sit for his Certification Exam. Once he receives his certification, he hopes to obtain better pay and job opportunities. With his work ethic and leadership skills, we believe he has the potential to supervise a crew or continue on to earn a diploma and be a teacher himself. Well done Amos!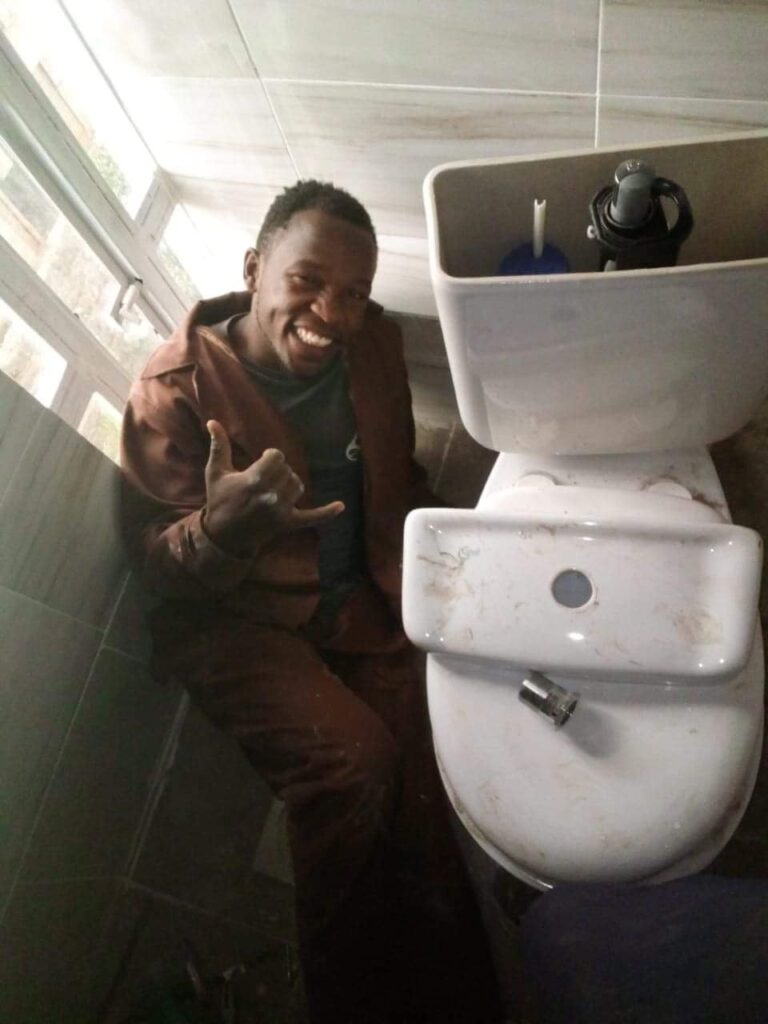 ---
Our mission: To glorify God by equipping residents of Kiambu County Kenya with vocational training.
We partner with community members to find dignity embracing solutions to their very real challenges.
Learn more about how you can get involved and join us by helping in the fight to eliminate global poverty today.