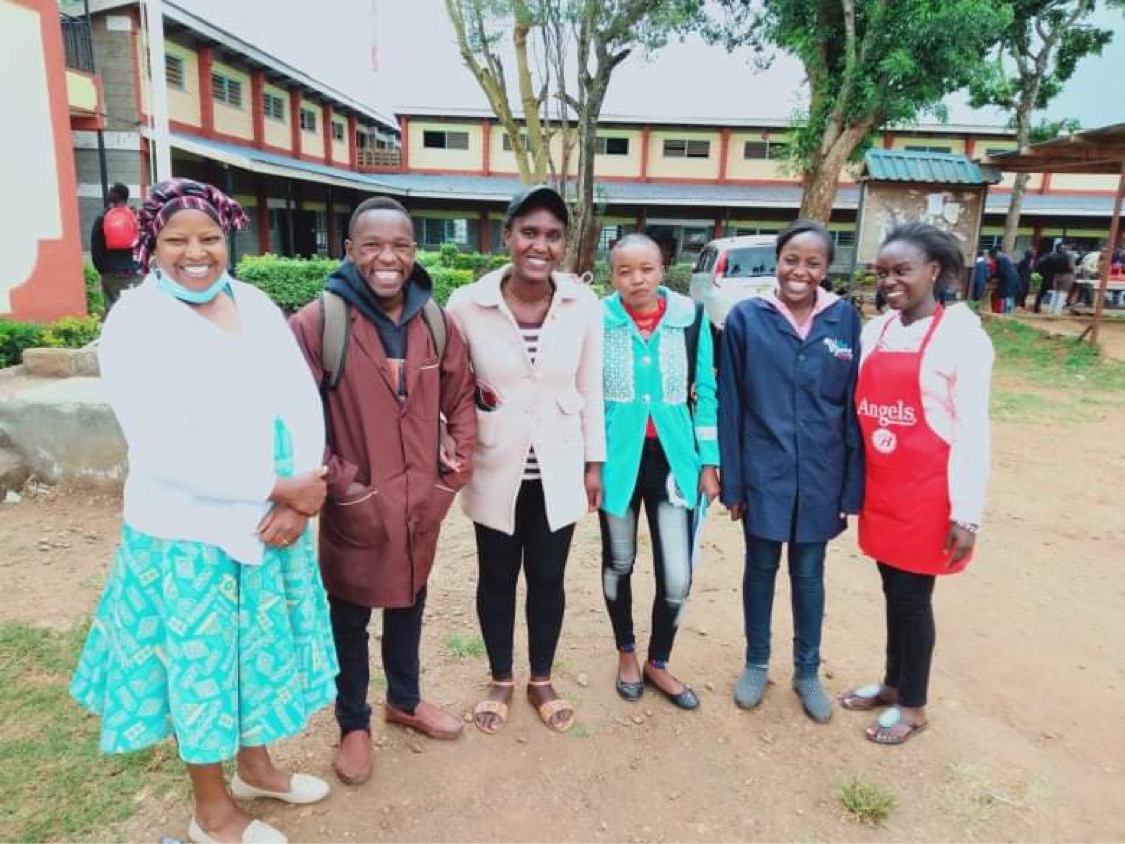 Hearts of Hope International, Inc. is an all volunteer-led 501(c)3 non-profit charitable organization that is engaging in the fight to eliminate global poverty by providing vocational training to those who are under-resourced and lack opportunities to provide for themselves and their families.
a
May the God of hope fill you with all joy and peace as you trust in him, so that you may overflow with hope by the power of the Holy Spirit.

Romans 15:13 NIV
We are incredibly grateful to everyone who supported us both prayerfully and financially with our efforts to raise funds to purchase a new vehicle for our work in Kenya. After several challenges from chip shortages to questionable sales tactics, we finally procured a new 4×4 Double Cab Ford Ranger Truck.
Already, we are seeing an impact on our work in the villages. Jane, our Project Development Manager on the ground in Kenya, is able to travel safely to all of our villages, in any kind of weather, including the heavy rains. We are encouraged that we will now be able to reach even more remote villages and offer scholarships to more residents of Kiambu County.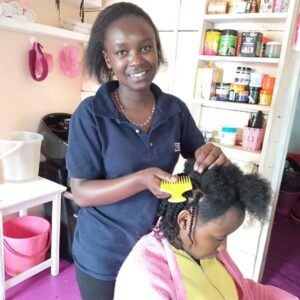 Maureen, one of our first scholarship recipients, has recently found gainful employment working in a salon. When Maureen applied for her scholarship, she was a casual laborer earning roughly the equivalent of one dollar for a day's labor. Maureen had completed high school three years earlier but was unable to continue her education due to her family's humble background. After receiving a scholarship for 80% of her tuition and raising funds to pay her 20% portion, Maureen received vocational training in Hair and Beauty Therapy. Maureen earned her certificate, was hired by a salon, and is very happy in her working environment. Maureen's story is proof that training is the key to a dignified rise above poverty.
Amos studied Building, Carpentry and Joinery on an 80% Hearts of Hope Scholarship at a Government County Vocational School. He learned all the teachers had to teach him and now works in the field while he waits to sit for his Certification Exam. Once he receives his certification, he hopes to obtain better pay and job opportunities. With his work ethic and leadership skills, we believe he has the potential to supervise a crew or continue on to earn a diploma and be a teacher himself. Well done Amos!
---
Our mission: To glorify God by equipping residents of Kiambu County Kenya with vocational training.
We partner with community members to find dignity embracing solutions to their very real challenges.
Learn more about how you can get involved and join us in the fight to eliminate global poverty today.