For we are God's handiwork, created in Christ Jesus to do good works,which God prepared in advance for us to do.

Ephesians 2:10 NIV
We come alongside community members and meet them where they are. By starting with what they have and partnering with them to fill in the gaps, it is our goal to find dignity embracing solutions to their very real challenges.
JANE'S PLAN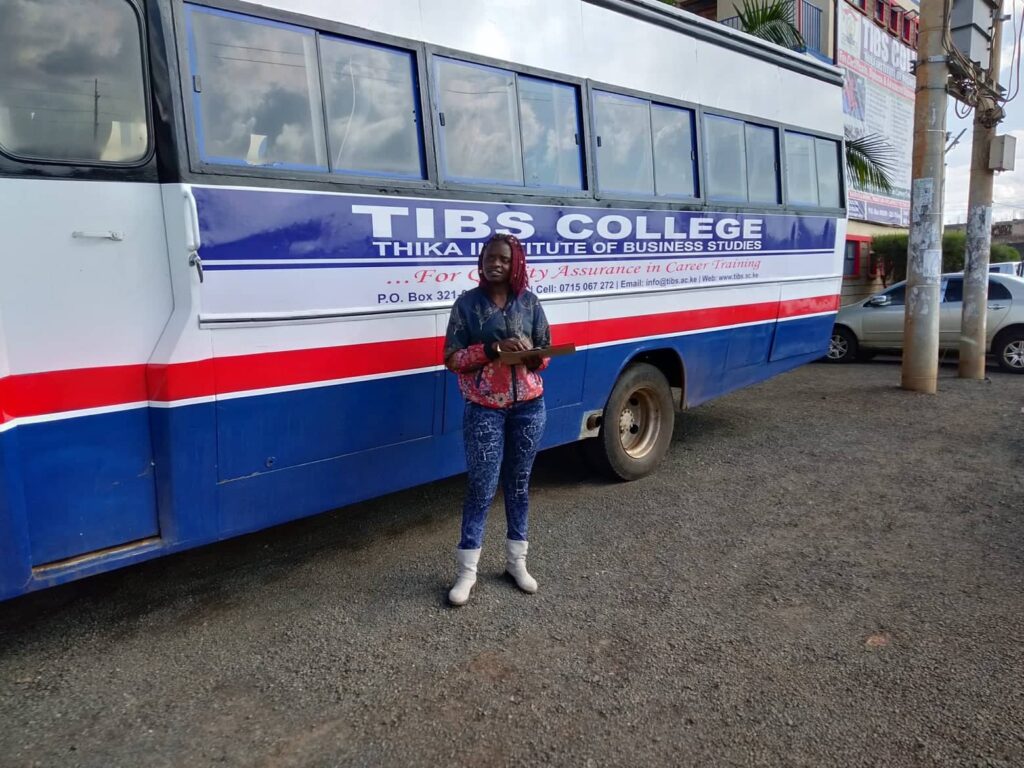 Jane has been a standout as a young woman who wants to study to repair refrigerators and air conditioners. She worked as a casual laborer supervised by an electrician in a workshop where they repaired refrigerators and enjoyed the work. She has a plan to set up her own shop and one day grant scholarships to others in her community. Jane will be in school for 2 years to earn her diploma.
Here is Jane's story in her own words: "My name is Jane. I come from a family of six children. I was born and brought up in Korio, went to Mbau-ini primary school and then to Mbau-ini Secondary school. I come from a humble background, my mother being single. She has really struggled doing all kinds of casual jobs to bring us up. After my primary education I was enrolled to a good High School but I could not join it due to lack of school fees, ending up at Mbau-ini Secondary. After my high school education, I got a C-. From there I started doing casual jobs, also I have worked in a hotel and as a shopkeeper. My goal is to work hard, go to college and get my degree, employ myself and others. Am doing casual labour whenever I get it to save money hoping to pay for my course. My dream is a technical course in air conditioning and refrigeration"
SAMUEL'S DREAM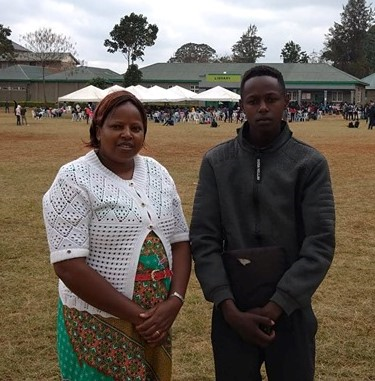 Samuel has a dream of seeing his community transformed and he believes he can be a crucial part of that transformation. We awarded Samuel a partial scholarship to study Medical Engineering at Kabete Polytechnic School. His family took out a loan from their savings group to partner with us in paying for the balance of his school fees. When he is done with his three and a half years of training, Samuel will be able to repair medical equipment at hospitals. Samuel is focused, determined and motivated. We are happy to partner with him in his education.
This is Samuel's story in his own words: "My name is Samuel from Kijabe. I come from a humble background, a family of three brothers and one sister.I went to Mbau-ini primary School and Mbau-ini Secondary School.I has been brought up by my grandmother since I was in grade four. I had a lot of struggles during my education due to lack of school fees, but God has been always on my side. He has brought me this far. I am a committed Christian who works with WOL( Word Of Life) to motivate young people. My dream has always been to pursue a medical related course. I has always wanted to do Medical Engineering, get a job and be able to help my family, and also people in my community My dream is to see my community transformed."
PENNINAH'S PRAYER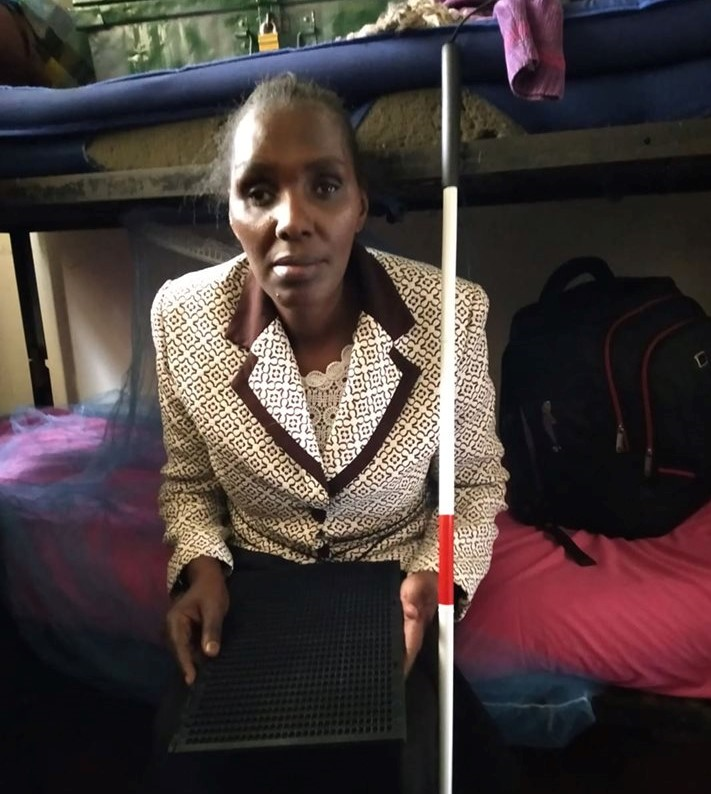 Penninah is a woman of persistent prayer. She lost her eyesight 10 years ago and has been praying since then for an opportunity to receive training to be able to support herself and her daughter. We were able to enroll Penninah in a school for the blind to learn Braille with the hopes of going on to learn to use a Braille knitting machine. Once Penninah has learned these skills she will be able to use them to support herself and her daughter.
Here is her story in her own words: "My name is Penninah. I come from Kijabe. I was born and brought up in Matathia village. I come from a family of three sisters and seven brothers. I grew up in Matathia, went to Matathia Primary School up grade eight. I then joined high school but dropped in form one ( grade 9) due to lack of school fees. Being out of school I started doing small business here and there. I later got married in 2004 and had a daughter in 2005. Life was going on well until 2007 when I started eye problems. I went to the eye clinic and would change this glasses to the other. In 2009 I changed the hospital and went to another, where they told me my retina is having a scar. They gave me a shot every week and after a short time my eyes could not see anymore. My husband left me when I went blind leaving me with my daughter. I have been going to clinic until 2014 when i gave up since there was no change. I now live with my parents at our home where i was brought up."
---
READ ABOUT MORE LIVES IMPACTED BY HEARTS OF HOPE