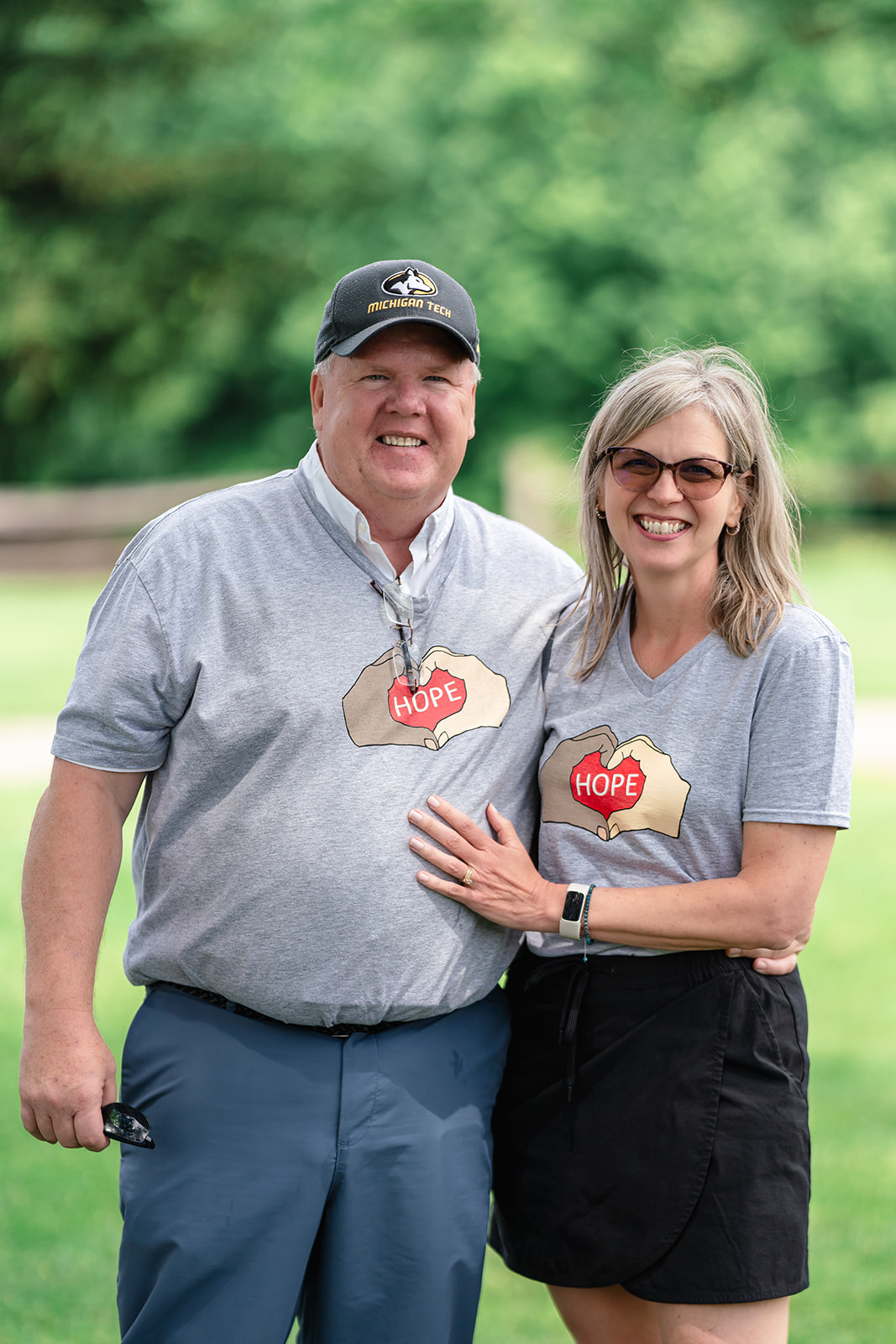 Nancy and Kevin Sell were both born and raised in Detroit, Michigan. They met locally while employed at a summer job in 1986. After Kevin's 1987 graduation from the University of Michigan with a degree in Engineering, he was offered a position at McDonnel Douglas Aircraft Company in Long Beach, California. The couple decided to marry and then relocated to Long Beach in October of 1987. In 1989, the couple decided to relocate back to Michigan and be near family and friends. Kevin accepted a position at General Motors Corporation in Flint, Michigan and Nancy accepted a position with General Electric while re-enrolling at Oakland University in pursuit of her Bachelors of Science degree in Economics. In 1994, the couple gave birth to twins named Katherine (Kate) and Joshua (Josh). In 1995, Kevin left his job at General Motors and began a new job at Chrysler in Detroit, Michigan. In 1996, Nancy completed her studies at Oakland University and earned her BS in Economics and Business Management. Over the next 10 years, the couple focused on raising the twins and building successful careers. In 2006 Kevin was offered an opportunity as the Plant Manager of the Kenosha Engine Plant in Kenosha, Wisconsin. The family uprooted from the Detroit area and relocated to northern Illinois in the city of Lindenhurst. It is there where Nancy increased her focus on local ministry as a Ministry Director for an after-school, urban mentoring program in North Chicago, Illinois. During this period that the couple became acquainted with African American teenage sisters Kayla and Candice ages 16 and 17. They were active in the teen mentoring program. They had been orphaned at a young age and were living locally with their maternal grandmother. In 2009, the Sell family informally "adopted" the girls and they joined the Sells as they relocated back to the Detroit area with a new job assignment for Kevin at Chrysler's Engine Plant in Dundee, Michigan.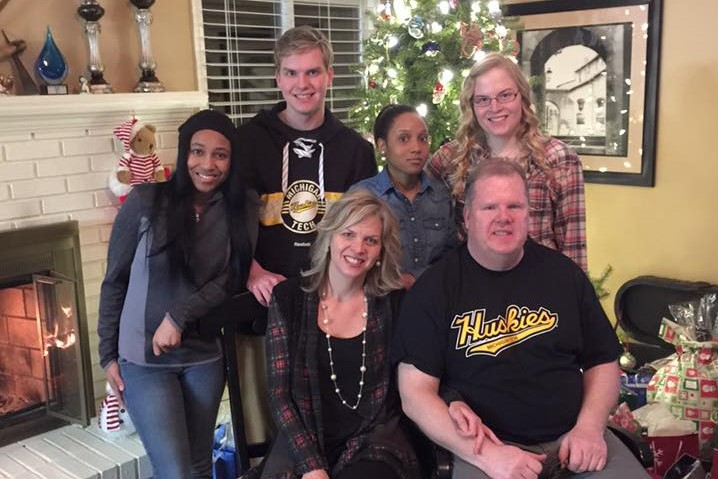 In 2013, Kate and Josh graduated from high school and were off to college. Kayla and Candice were both employed locally and comfortable in an apartment together. With an empty nest and encouragement from her son Josh, Nancy decided to pursue a lifelong desire to attend and study at Seminary. She enrolled at Moody Theological Seminary pursuing a Masters Degree in Intercultural and Urban Studies. In May of 2014 she had a divinely orchestrated introduction to fellow Moody student Joseph Wainaina, who was from Kenya. Joseph and his wife Jane and the Sell couple became friends and discussed the Wainaina's plans to return to Kenya and open a school to train pastors. After Joseph's graduation in 2015 the Wainainas settled in Maai Mahiu to open his school for pastors, where he offers formal training to pastors from throughout Kenya.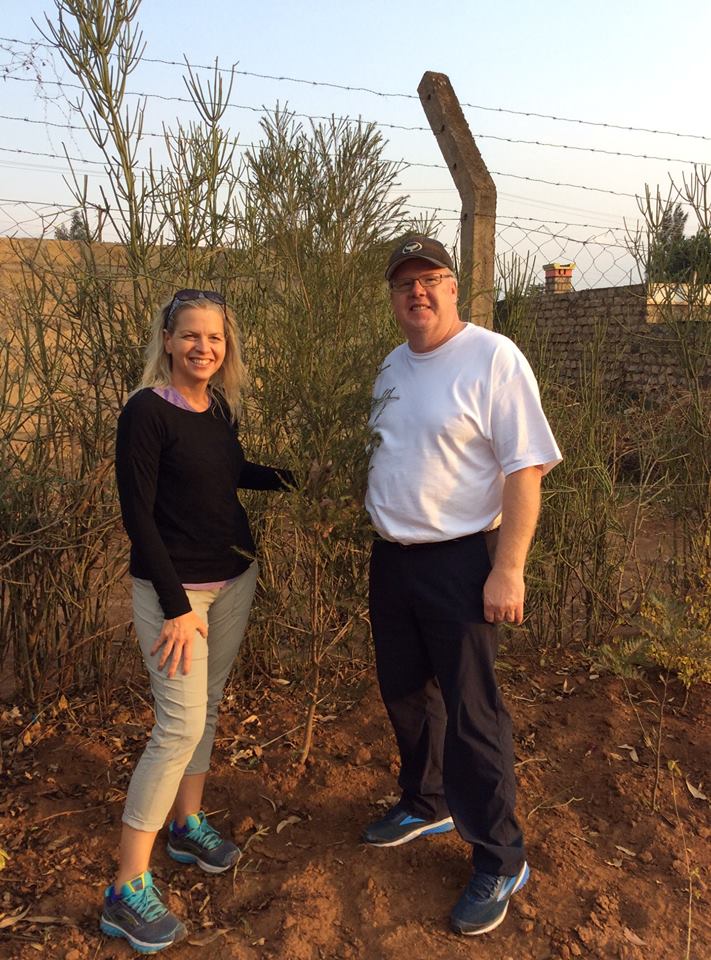 In 2015, Nancy and Kevin joined a team that was going to Kenya to help setup and open Joseph's school, Word of Truth Christian Resource and Training Center. Nancy was also given the opportunity to guest teach coursework, seminars and workshops at the school. In 2016, during a follow-up visit, the calling for the Sells became stronger and clearer. They were drawn to the area located up the mountain behind the school that Joseph had founded. On the mountain, Nancy and Kevin teamed up with Pastor Francis Waweru and spent time understanding the culture, the people, and the needs in these communities located in this area. Through observation and discussions with local residents and leaders, the Sells realized that the call was to partner with the community to develop opportunities to offer vocational and life-skill training that will result in opportunities for increased revenue generation and personal development in these isolated communities on the mountain.
The Sells founded Hearts of Hope International, Inc. in June of 2018. Nancy is the Executive Director and is very hands on with operations in Kenya on a daily basis. Kevin is the President and lends his experience and expertise as a leader in the marketplace to the vision of the organization.
Kevin and Nancy's work with Hearts of Hope was recently featured in a FCA corporate employee spotlight video. You can view the video here.