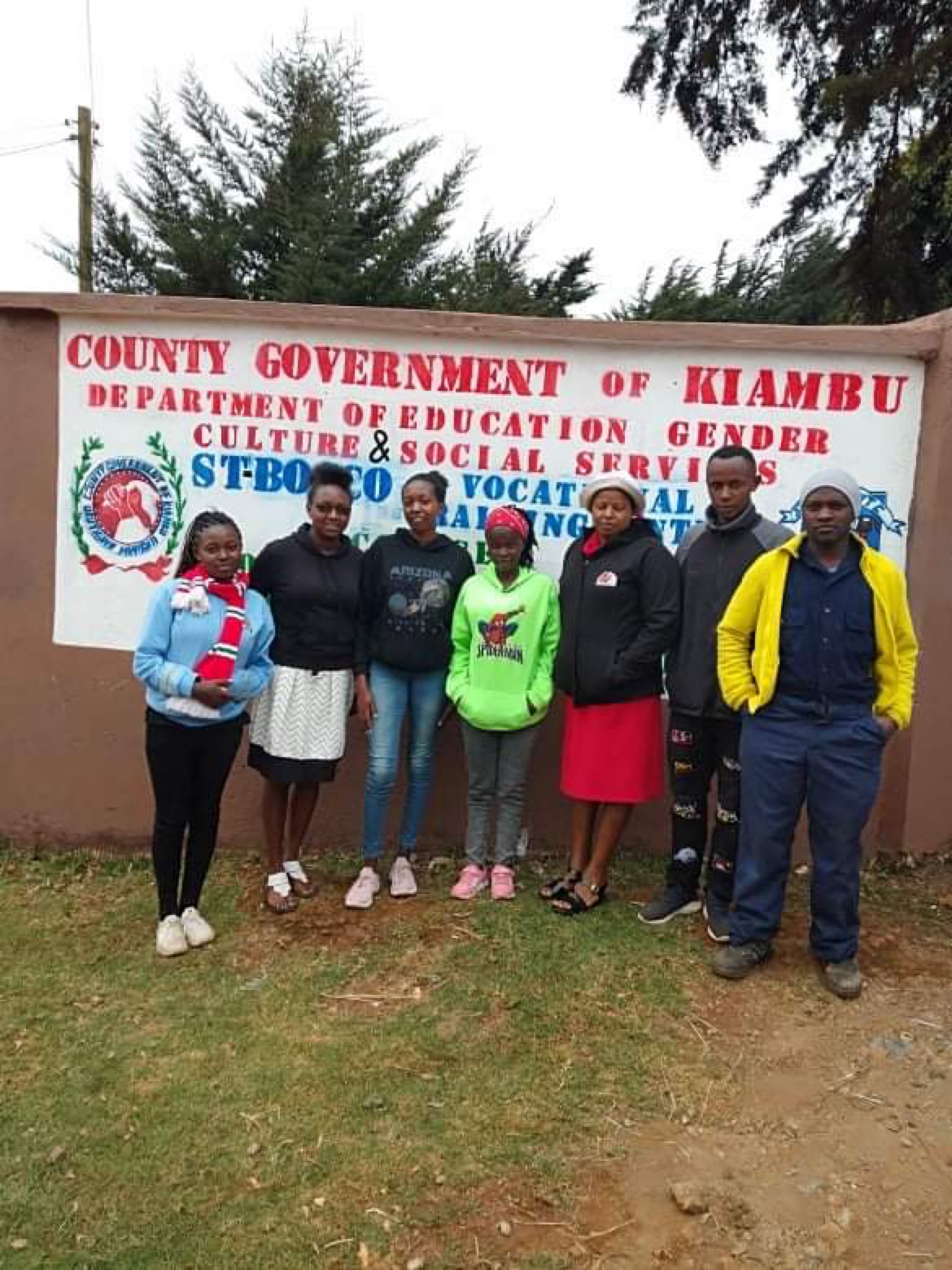 WHO
Our services are offered to community members who are motivated, but lack opportunities and skills. Our focus is on the under-resourced and vulnerable; women, widows, orphans, and those that are HIV positive living in extreme poverty as defined by the World Bank (living on or under $1.90/day).
WHAT
We provide scholarships for vocational training in marketable skills, micro grants for equipment to start businesses, and microenterprise training all as a part of dignity embracing community development work. Types of vocational training:
Catering
Machine Knitting
Nursing
Electronics
Cosmetology
Dressmaking/ Tailoring
Medical Engineering
Fashion & Design
Mechanical Engineering
Building Technology
Plumbing
Barbering
Teaching
Embroidery
WHERE
Kiambu County is located in the rural Central highlands of Kenya, part of the Great Rift Valley Escarpment. Approximately 50 kilometers (30 miles) northwest of Nairobi, about a one-hour drive. It is near the main road between Mombasa and Uganda, which is heavily travelled by truckers transporting goods. Residents are predominately subsistence farmers living on approximately $1.50 (U.S.) per day.
WHEN
We began building relationships in Kenya in 2015. After many conversations with local leaders and much research, our ministry launched in June of 2018. In August of 2019 we hired our first paid employee in Kenya and began our Vocational Training Scholarship Program. Currently, we sponsor apprenticeships and local training courses in the communities we serve. When local training is not available, we scholarship applicants to go to the best regional and national government vocational or technical schools to meet their individual needs.
WHY
We are following God's call together with the community's input and invitation to play a role in closing the income gap. We are working to raise the level of income above the poverty line by developing opportunities for increased revenue generation and personal development in a way that instills human dignity.
HOW
By partnering with indigenous leaders and community members to identify the marketable skills sought and the markets available for citizens to work or sell products to increase personal income to the level that would allow for meeting basic personal needs (food, shelter, healthcare, tuition) for themselves and their families.