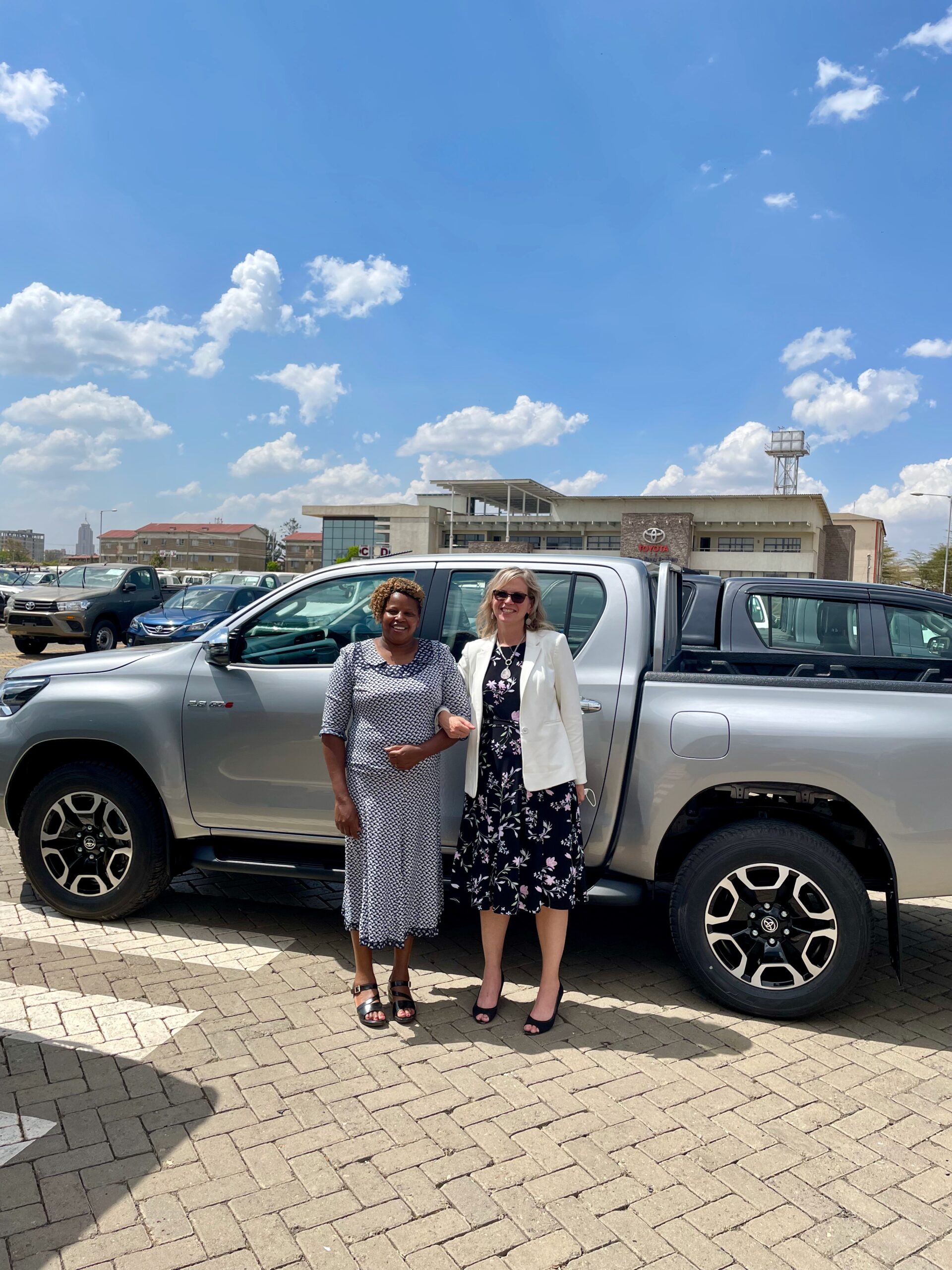 Plans fail for lack of counsel, but with many advisers they succeed.

Proverbs 15:22 NIV
---
We believe that indigenous partners in Kenya are crucial to the success of our ministry.
JANE GITAU – PROGRAM DEVELOPMENT MANAGER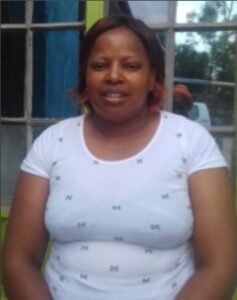 Jane is our first paid employee in Kenya. As a Program Development Manager, Jane is responsible for facilitating and coordinating the granting of scholarships to applicants in the community. Jane has a unique background that we feel makes her extremely well qualified for this work. We think Jane does the best job introducing herself. Here is her story in her own words:
My name is Jane. I come from Central part of Kenya, where I grew up. I come from a big family of seven sisters and seven brothers. I grew up in a community whereby we did a lot of activities both at home and school. These included hand craft, modeling, carving, knitting, weaving, etc. Some of them were fun but others were not, but all in all, I grew up with some skills. When I finished my grade 8 studies, my parents could not afford to take me to High School thus I moved from home to the city to look for a job. Without much education I could not get any job, beside being a house help. Where I worked for about four and a half years.
It was not easy at all but I kept pushing forward until the thought of taking a vocational training came in my mind. I took a dressmaking course (tailoring) which would take only two hours a day since I was working somewhere. I was able to finish it by six months, and from there I kept on working under somebody until I had the experience and courage to start my own business. And after six months I started training other women. After getting married, we moved to the mountain where our home was. It was hard since I had to walk a long distance to get to my job. After a few months we moved back to Maai-Mahiu where I continued with my business. I was in that business for seven years and it catered for ALL my needs.
Now I am married to Joseph, mother of David and Grace, a teacher to teenage girls in our church and doing a little bit of sewing (not for business) but to remind myself when I have time. I have been on the mountain several time to see the widows there, and I sympathize with them to see how they are living with struggles of this life. My wish is that they will get the training and by doing so they will be able to sustain themselves. I was there once but everything changed when I had the training and somebody was willing to hold my hand (get me started) until I stood on my feet. So, there is hope. Never give up. And I have to mention this: Nobody helped me to pay for the training; the little I was getting took care of the training.
PASTOR JOSEPH WAINAINA – WORD OF TRUTH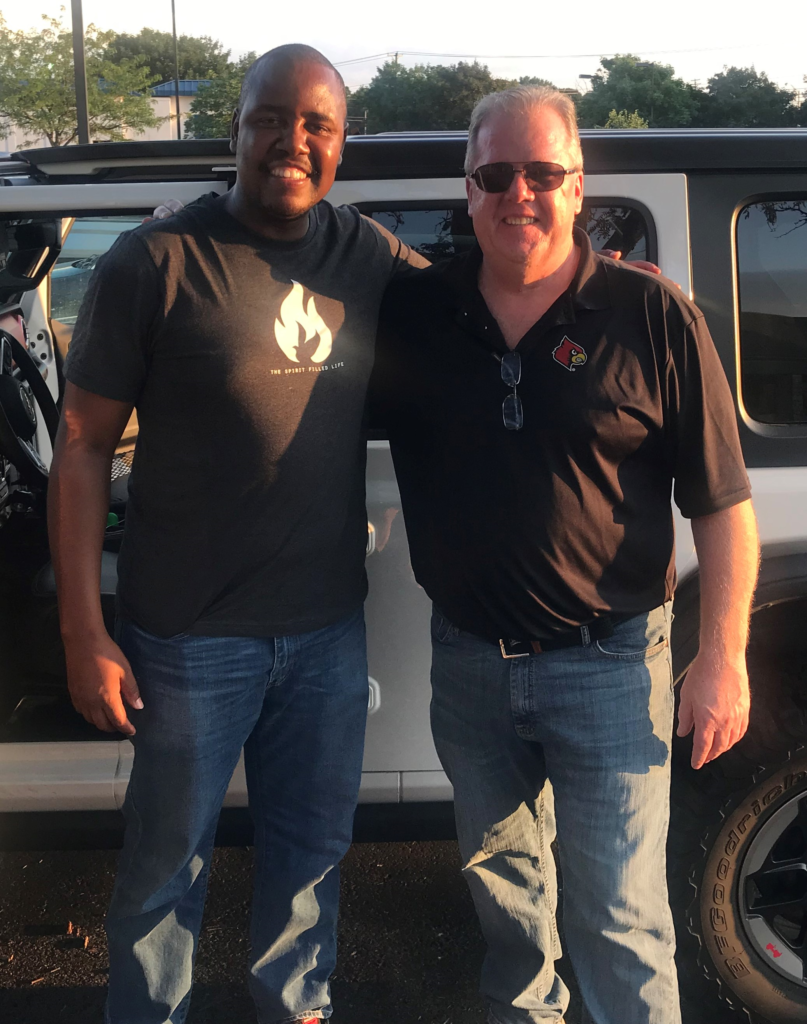 Nancy met Pastor Joseph in 2014 while both were studying at Moody Theological Seminary. Nancy was studying for a Masters in Intercultural and Urban Studies and Joseph was studying for a Masters of Divinity. From the very beginning it was a divine connection. Nancy let Joseph into a locked building because his security key fob was not working. They struck up a conversation and the friendship began from there. Interestingly, the next time Joseph tried to use his key fob, it worked! In 2015 Joseph returned to Kenya with a God-given vision of opening a school to train pastors currently pastoring churches but without any formal theological education.
Pastor Joseph Wainaina is now the Founder & Director of the Word of Truth Christian Resource & Training Center. He also pastors an African Inland Church in Nyakinyua. Joseph and his wife Jane are the parents of two beautiful children, David and Grace. The Wainaina's live in Maai Mahiu where they are National Missionaries actively serving in the community.
PASTOR EDWARD THUMBI – AFRICAN INLAND CHURCH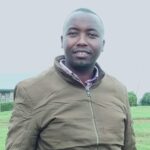 Pastor Edward Thumbi met our Program Manager, Jane, while she was out in the villages visiting students. He shared his heart with Jane about the youth in his community and his great desire to see them educated. Being a substance farmer himself, he did not have the resources to help with tuition but he had been praying for quite some time that God would make a way to provide for the education of the youth in his community. With an invitation from Pastor Thumbi, Hearts of Hope International was invited into the villages of Maingi, Machani, Gichiengi, Kin'gaua and Kijabe Mission. Pastor Edward studied at Moffatt Bible College and pastors a church for the African Inland Church.
VINCENT MAINA – BREEWAY TECHNICAL COLLEGE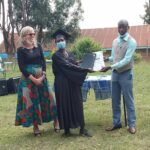 Vincent Maina was first introduced to Hearts of Hope International by one of our scholarship students when he was working as an administrator at a local Vocational School. Vincent was quick to understand our vision and partner with us by offering a 20% discount to our students. More recently, Vincent has opened his own school, Breeway Technical College in Limuru. Vincent and Breeway Technical College have graciously partnered with Hearts of Hope International by issuing the certificates for our Catering Cohort Graduation. Classes were held locally in Mbau-ini African Inland Church with women from several villages participating and completing courses to earn a certificate in Catering. Vincent is happy to be a part of changing lives locally.